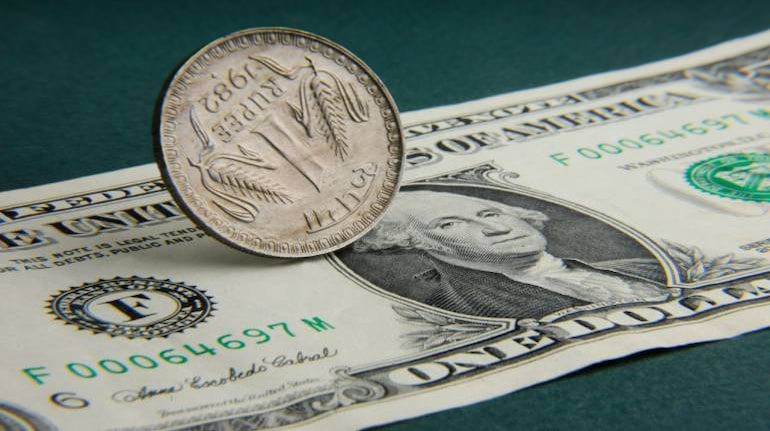 The Indian rupee strengthened against the U.S. currency on Thursday, with traders citing inflows, but the Reserve Bank of India's likely intervention capped further gains and brought the local unit closer to 82 per dollar.
The rupee finished at 81.9750 per dollar, against its previous close of 82.055.
The currency firmed to 81.7750 during the session, after which traders cited dollar buying by state-run banks, possibly on behalf of the country's central bank.
The amount of inflows we're seeing shows the rupee could strengthen up to 81.50 or beyond, but we have to see if the central bank will allow it, a trader said.
Several dealers said dollar inflows by foreign banks have been seen over the past two trading days.
The month of March, being the final one in the fiscal year tends to see increased capital inflows and may also be helping the rupee, which has already outperformed its Asian counterparts over the past month.
Asian emerging market currencies were subdued on Thursday as Federal Reserve Chair Jerome Powell's comments this week that rates may need to move higher and potentially hiked faster soured sentiment.
The U.S. central bank's decision would rely on upcoming economic data, Powell said, but markets have already pushed up the odds of the Fed reverting to a 50 basis points (bps) rate hike at this month's meeting to 76%.
The Fed peak rate expectations have reached 5.65%.
"The market, therefore, is likely to keep a close eye on non-farm payrolls report due on Friday and any upward surprise in job addition, the unemployment rate or hourly wage growth could increase the possibility of a 50 bps rate hike," HDFC Bank economists wrote in a note.
"We see the rupee trading in the range of 82.00-82.50 this week."