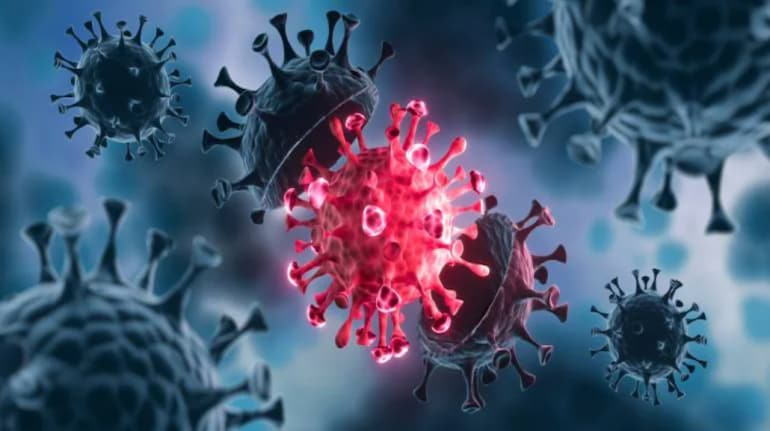 On March 19, India registered 1,071 COVID-19 cases, 27 percent higher than the day earlier. Remarkably, it was the first time in 130 days that the country registered over new 1,000 infections in a day.
On March 20, the new daily cases at 918 have fallen just a tad short of the 1,000 mark, mainly due to low testing over the weekend, but the daily test positivity rate has shot past 2 percent—quite high considering that it had stayed well under 1 percent for several weeks.
India's SARS CoV 2 genomic surveillance consortium, INSACOG, had on March 18 given an indication of the possible reason behind the current surge. Data updated from India on GISAID, a global science initiative that provides open access to genomic data of influenza viruses and the coronavirus responsible for the COVID-19 pandemic, also showed that the Omicron XBB.1.16 variant of SARS CoV 2 may be the most dominant strain in the country.
This sub-variant, being called the most contagious so far, has been detected in Karnataka (30 cases), Maharashtra (29), Puducherry (7) Delhi (5), Telangana (2), Gujarat (1), Himachal Pradesh (1) and Odisha (1) as per available details.
But does India need to worry about the current uptick in infections or can XBB.1.16 cause a wave of cases? MC explains.
What is the XBB.1.16 variant?
This new variant is being seen as a threat because of the speed at which it is growing. Experts point out that mutant strains of SARS CoV 2, mainly of Omicron, are smarter at escaping immunity. In fact, the Omicron variant has been notorious for its high transmission rate ever since it emerged in late 2021.
Dr Rohit Kumar Garg, consultant, department of infectious diseases at Amrita Hospital in Faridabad, pointed out that available reports based on genome sequencing show that XBB 1.16 has few additional spike mutations.
The limited available data, however, does not suggest any significant difference from other variants with respect to the mode of transmission, route of infection, and clinical manifestations, he underlined.
Also read I Rising Covid cases: Health Ministry advises five states to prevent spread of infection
What are the symptoms?
Dr Samrat Shah, the consultant internist at Bhatia Hospital in Mumbai, said that at present the XBB.1.16 variant does not seem to be causing serious clinical issues in most people and symptoms to include upper respiratory features like blocked nose, headache and sore throat, along with fever and myalgia or muscle pain which lasts for three to four days.
"Most of the time, the patient gets cured without any hassles and major treatment," he said.
The specialist, however, stressed that elderly patients with major comorbid factors can go through hospitalisation and may even die from any kind of viral infection.
Is our surveillance good enough?
Dr Garg highlighted that genomic surveillance is ongoing in India to monitor the emergence of such new variants, focusing mainly on international cases, unusual COVID cases and regular surveillance in the community through sentinel sites. This information, he said, helps correlate the variants detected more recently with the epidemiological dynamics as well as clinical outcomes.
According to Shah, the current genomic sequencing currently may be doing a fair enough job. Insiders associated with INSACOG say that the number of SARS CoV 2 virus samples being subjected to whole genome sequencing in India may be far lower than required. "We are simply not testing enough even though the cases are rising," said a scientist, on condition of anonymity.