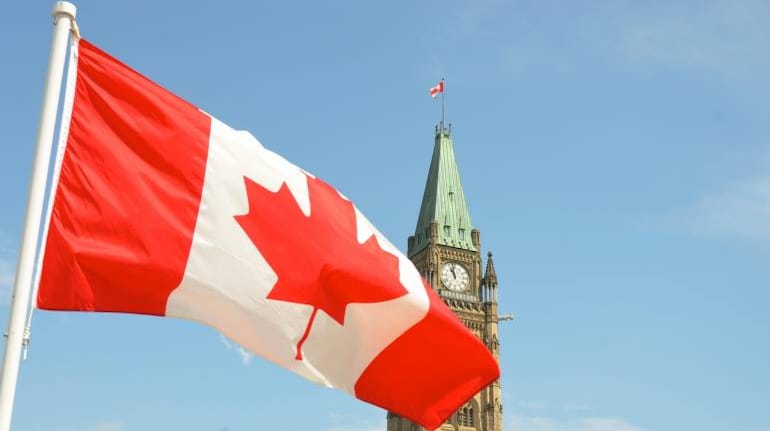 Canada rejects India's travel advisory amid escalating diplomatic row; calls for calm
The Canadian government has rejected a travel advisory issued by India about security risks in Canada, saying it is one of the safest countries in the world, and called for calm amid the escalating diplomatic row between the two nations over the killing of a Khalistani separatist leader in this country.
Prime Minister Justin Trudeau's allegations of "potential" involvement of Indian government agents in the killing of Khalistani separatist Hardeep Singh Nijjar in June unleashed a diplomatic row with India rejecting the charges as "absurd" and "motivated" and kicking out a senior Canadian diplomat in a tit-for-tat move to Ottawa's expulsion of an Indian official.
Catch all the updates on India-Canada ties here
India on Wednesday advised all its citizens living in Canada and those contemplating travelling there to exercise "utmost caution" in view of growing anti-India activities and "politically-condoned" hate crimes in the North American country, as the diplomatic row over the killing of a Khalistani separatist leader threatened to snowball into a major confrontation.
In a strongly-worded advisory, the Ministry of External Affairs (MEA) in New Delhi referred to "threats" targeting Indian diplomats and sections of the Indian community that oppose the "anti-India agenda", and asked Indian nationals to avoid travelling to regions and potential venues in Canada which have seen such incidents.
Canada's Immigration Minister Marc Miller sought to reassure Indian nationals on Wednesday that it is safe to travel to the country even as a leader of the Sikh separatist movement banned in India has announced plans for rallies in Canadian cities on Monday that seek the closing of New Delhi's diplomatic missions here, The Globe and Mail newspaper reported.
"Look, I think everyone knows Canada is a safe country and given the events of the last two or three days and the seriousness of the allegations that it's important for everyone to stay calm," The Canadian Press quoted Miller as saying.
"Canada by any standard is one of the safest if not the safest countries in the world that is governed by the rule of law. So, I think people should read that statement for what it is," Miller said.
He acknowledged that Canadian allegations of the "potential" involvement of Indian government agents in the killing of a Khalistani separatist have heightened tensions with the Indian government.
"Given what the Prime Minister has said quite clearly to Prime Minister (Narendra) Modi, the allegations are very serious, and these are discussions that have to continue with India," he said.
"At the same time, emotions are running high, and we've asked everyone just to stay calm given the seriousness of the allegations," he added.
Minister of Housing, Infrastructure and Communities Sean Fraser said that he would not comment on the specifics of the probe into Nijjar's death because he does not want to compromise any investigations.
He said Canadians should have faith in the security services' ability to investigate the death.
"It's important that if we believe in justice … we believe in the process that gets us there," the Canadian Broadcasting Corporation quoted Fraser as saying.
"I am sure there are good reasons not to share details that may ground such extraordinary allegations because protecting the process of getting to a just result is extremely important," Fraser said.
"We are a country that was built on migration. If you're not from an indigenous community, you came from somewhere else, and I can tell you right now the people I'm talking to here, they don't want to see divisions based on whether you are Sikh, Hindu or Muslim. They want to come together as Canadians and promote peaceful dialogue, even in the most difficult conversations," he said.
"This is obviously a tragedy that played out. The allegations are extremely serious. And we're going to treat them seriously. We're always concerned about the safety and well-being of Canadians. There are no specific threats that I'm aware of currently that are tied to foreign officials. But from a public safety point of view, we want to always protect the safety and well-being of Canadians whether their family has been here for generations or whether they arrived last month," he added.
The MEA on Tuesday trashed Trudeau's comments asserting that "such unsubstantiated allegations seek to shift the focus from Khalistani terrorists and extremists, who have been provided shelter in Canada and continue to threaten India's sovereignty and territorial integrity."