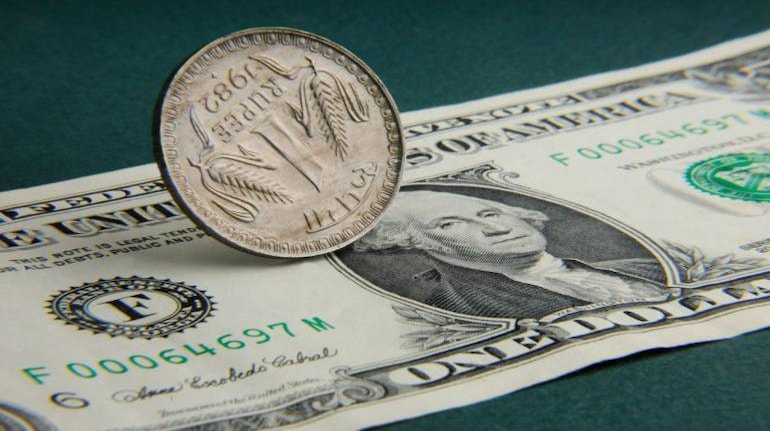 Indian rupee likely to strengthen towards 79 by end-FY24: UBS Securities
Narrowing current account deficit will help the rupee strengthen against the dollar and appreciate to around 79 by the second half of the current fiscal, says a foreign brokerage report.
The rupee is likely to strengthen towards 79 by end-FY24 from an average of 82 to the US dollar in FY23, Tanvee Gupta Jain, the chief India economist at UBS Securities said in a note.
Even as the rupee is likely to be volatile in the near-term, as global financial stability risks remain elevated, she expects the local unit to gain towards 79 against the greenback by year-end FY24, on a narrowing current account deficit (CAD) and weaker dollar volatility index.
CAD narrowed to 2.2 per cent of GDP or USD 18.2 billion in the third quarter and the Swiss brokerage UBS Securities sees it further improving to 1.2 per cent of GDP in the current fiscal from an estimated 2 per cent in the just concluded fiscal.
Jain said the Reserve Bank will cap any significant rupee gains to rebuild buffers (forex reserves) to provide insurance against potential global spillover.
It can be noted that last year the central bank used up as much as USD 115 billion to defend the rupee which was under pressure due to the rising interest rates across the world and the US in particular.
On the FY24 outlook she says even though the global financial market volatility has significantly clouded the growth outlook for all, the domestic economy will suffer limited spillover from the strains of the US/European banking sectors.
The ongoing global Crisis has led to major repricing in global rates volatility and commodities, especially oil. The agency estimates crude price to average at USD 80/barrel in FY24 down from USD 95 a barrel in FY23.
The better show in Q3 deficit was led by a narrowed goods trade deficit along with a record high services exports.
The monthly goods trade deficit narrowed significantly to 6.2 per cent of GDP annualized in February from a peak of 10.8 per cent of GDP in September 2022, as imports slowed more than exports on easing global commodity prices and weakening domestic demand.
That said, services exports have been resilient so far in FY23, at USD 326 billion up 1.7x from the FY20 level. This has the country's share in global services trade share rising to 4 per cent in 2021 from 3.4 per cent in 2019.
The pick-up in services exports has been largely driven by software and business consulting services.
But Jain expects the growth to moderate going forward as more than 50 per cent of our software services exports go to the US and Canada as the agency believes that the US economy is heading for a hard landing in 2023.
(With PTI inputs)