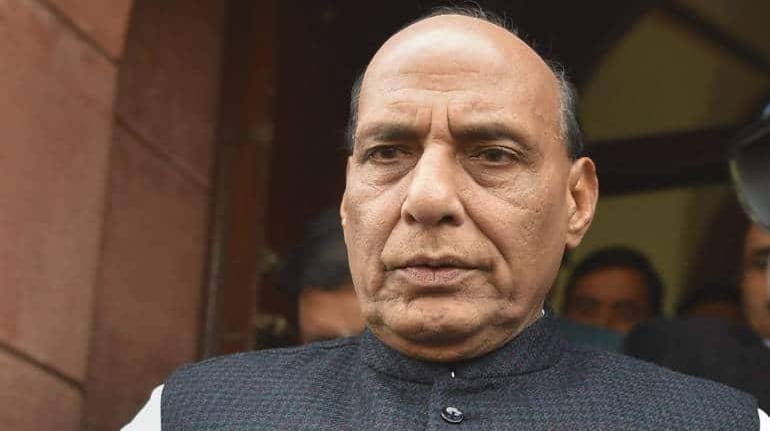 Need to focus on technological advancement in defence sector: Rajnath Singh
The country must concentrate on improving defence technologies in light of the "double threat", said defence minister Rajnath Singh on May 24, in an obscure reference to challenges that exist along India's borders with China and Pakistan.
In an address at a conference, Singh stressed the importance of extensive research to create military technology for the nation to handle a variety of security concerns.
"For a country like India, it becomes very important because we are facing a double threat on our borders. In such a situation, it is very important for us to move forward in terms of technological advancement," he said.
"Today we are one of the largest armies in the world, the bravery of our army is discussed all over the world. In such a situation, it becomes imperative that we have a technologically advanced army to protect the interests of the country," he added.
The defence minister's comments came in the backdrop of the ongoing border row in eastern Ladakh and Pakistan's continuous support to cross-border terrorism.
Singh also urged the Defence Research and Development Organisation (DRDO) and academia to work together to ensure the necessary technological improvement.
"The only way for this advancement is research. It is the need of the hour that both DRDO and academia work in tandem," he said
"The more this partnership grows, I think India's research sector will also grow in the same proportion. Scientists and experts from both the DRDO and academia are sitting here," he said.
"Although all of you will connect with each other through partnership, I want all of you to try to connect with each other at the individual and institutional level as well," Singh added.
Referring to various challenges facing the country, Singh said collective efforts and partnership are needed to confront them effectively. "Today we see many major challenges in front of us. When it comes to the defence of the country, then these challenges become more widespread," he said.
"No institution can deal with these challenges alone. The most important thing we can do to address these challenges is collective effort and partnership," he said. Singh said the partnership between DRDO and academia would also help DRDO develop dual use technologies.
"In this way, if the partnership between DRDO and academia is established, then DRDO will move towards the development of dual use technology," he said. Dual use technologies are those used for defence as well as civilian purposes. Dual use technologies are those used for defence as well as civilian purposes.