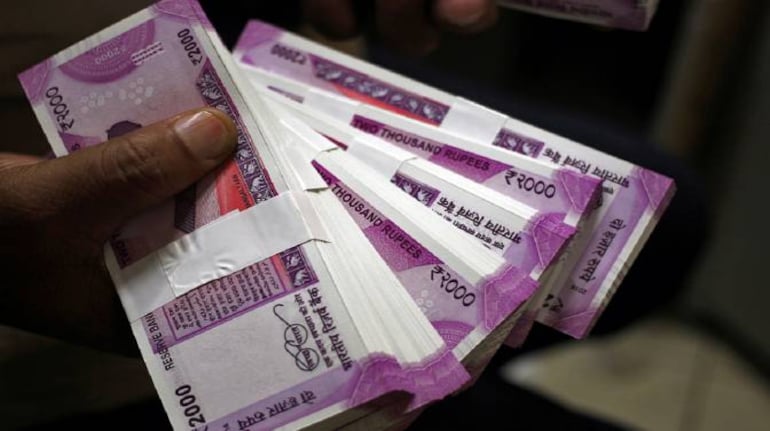 Representative image
The Indian rupee declined on Monday as relief from the Credit Suisse rescue deal proved to be short-lived, with investors dumping risk assets on worries over a contagion in the global financial sector.
The rupee closed at 82.6350 per dollar, compared with its previous close of 82.5525.
Asian stocks and currencies deepened losses as the session progressed as investor focus shifted to the massive hit some Credit Suisse (CS) bondholders would take under the UBS takeover deal due to the writedown of additional tier-1 (AT-1) capital debt.
Shares in India, Indonesia and Singapore fell between 1% and 1.5%.
"While this (CS deal) surely offers a breather to global markets as a black swan scenario is ruled out, it comes at a rather hefty cost for some categories of investors, which is ultimately showing its negative impact on markets," ING analysts said.
AT-1 debt makes up part of the capital buffers that regulators require banks to hold to protect themselves in times of market turmoil.
They can either be converted into equity or are written-off if a bank's capital level falls below a certain threshold.
This has added to concerns surrounding the fragile state of U.S. regional banks amid a monetary tightening campaign by global central banks to tame high inflation.
The upcoming Federal Reserve monetary policy meeting will prove to be crucial, with futures showing a near-60% probability of a pause from the central bank on Wednesday, a reversal from the end of last week when markets were pricing in a 25 bps hike.
The Fed and other major central banks making provisions for dollar liquidity over the weekend have fuelled these bets of a pause, traders said.
That, and lower U.S. bond yields supported rupee premiums, with the 1-year yield surging to 2.50% for the first time since October.